Licensed group child care home providers can care for as many as 12 children under the age of No more than three of the children may be less than two years of age. Not all care arrangements are licensed. A person can provide private home child care without a licence, as long as they do not care for more than four children under the age of 12, including no more than two children under the age of two.
If more than four children receive care, the home must become licensed as a family or group child care home, reduce the number of children receiving care, or close. There are two types of licences for child care facilities in Manitoba: a regular licence and a provisional licence.
Home daycare: A parents' guide
NOTE: The licence must be posted in the child care facility where it can be seen easily by parents and visitors. A regular licence is issued for up to one year. The licence tells you that the facility meets minimum government standards for areas such as supervision, environments, health, safety and behaviour management. The licence shows the maximum number and ages of children that may be cared for at one time.
If a centre or a home has a provisional licence, it means there is at least one area that does not meet the required minimum standards. These areas will be written directly on the licence for parents and visitors to see. A provisional licence gives the child care provider an opportunity to work towards meeting all the required standards while remaining open for service. Once the standards have been met, the child care facility may then be eligible for a regular licence. The licence will also identify any exemptions. If a centre has an exemption, it means the centre does not meet a licensing requirement, but has a plan in place to meet the requirement.
A licensing order is issued to a licensed child care facility when there is a serious violation of the minimum requirements that requires action immediately. If not corrected, the licence may be suspended or cancelled and the facility may close. As well, the licensing order must be posted for parents and visitors to see. To see any licensing orders currently in effect, as well as a history of licensing orders at facilities that are currently open, please refer to the Licensing Orders page.
In Manitoba, all early learning and child care staff are classified based on their education before working in licensed child care facilities.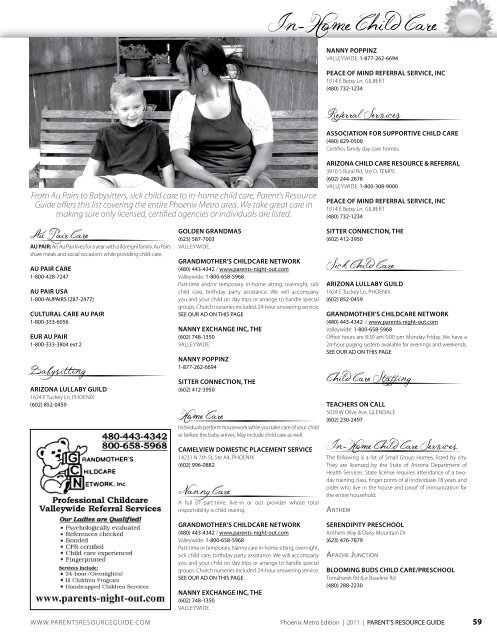 There are two levels of training for early childhood educators ECEs. Regulations state the maximum number of children that one staff person at a child care centre may be responsible for staff-to-child ratio and the maximum number of children in one group group size.
There are also specific requirements for the number of trained staff working in licensed child care centres required proportion of trained staff. In licensed family child care homes, up to eight children may be cared for by one resident adult. In group child care homes, up to 12 children may be cared for by two adults and one of the two adults must reside in the home. There are many regulations about health, safety and nutrition in licensed child care programs. Facility staff or home providers must follow routine health practices, such as frequent hand washing and sanitizing to limit illnesses.
Welcome to the Parent Guide for children and their caregivers: Starting life together
Facilities must promptly notify parents if their child has contracted a communicable illness. If a child has a serious communicable illness, facilities may inform all parents with children attending the facility, while keeping the names of the children private. You may be asked to keep your ill child at home for their own well-being as well as the well-being of the other children in attendance.
Child care staff or home providers must have current first-aid training that includes CPR for children.
PRACTICE GUIDE: PARENTS' GUIDES;
Easy, Unusual Quilts Without All Those Tools?
Through Thorns I Thrive : A Spiritual Journey through the Depths of Hell to Finding Heaven Here on Earth.
Keeping NYC children & families safe & well;
Introduction to the Physics of Electrons in Solids (Graduate Texts in Physics)?
Living with Type 1 Diabetes (Overcoming Common Problems)!
Frequently Asked Questions.
Every licensed child care facility has an enhanced safety plan and a code of conduct. Safety plans include how to keep children safe, deal with emergencies, respond to threatening behaviours, control and monitor who enters the facility, and care for children with additional support needs or life-threatening allergies. Codes of conduct are guidelines for behaviour of all people, including parents, who are involved with the facility.
They explain appropriate behaviour and the consequences of inappropriate behaviour. At a licensed child care facility, a snack must be served to a child who is there for at least three hours. If children are there during a mealtime, they will be served this meal. Food served by facilities must be safe and nutritious. At some centres or homes, snacks and meals are supplied, but, in other cases, parents will be asked to provide all food for their child.
When a facility prepares food for the children, menus are posted for your information. In a quality child care facility, positive guidance strategies are used, which include:. In licensed child care facilities, the behaviour management policy explains what staff or home providers do to create a supportive environment and encourage positive interactions among adults and children. Having a supportive environment, and using positive guidance strategies, help children learn how to respect, and get along with others. The daily schedule for children should be well-planned, balanced, predictable and flexible to help children feel secure.
Licensed child care facilities provide outdoor play every day, weather permitting. The curriculum should be play-based and suit your child's development, abilities, needs and interests. Manitoba has a curriculum framework for preschool centres, nursery schools, and infant programs called Early Returns that outlines broad beliefs, values and practices that child care centres use to provide quality daily programs. For information about Early Returns , go to the Publications page. All children, regardless of their abilities, have the same opportunity to access licensed child care in Manitoba.
All licensed child care programs must include children with additional support needs or special needs. Each facility has an inclusion policy that describes their approach to include children with additional support needs.
Parents' Guides | Childcare practice | Nursery World
Inclusion means children of all abilities are together in a group setting. So, it is important for you to get the help you need and make whatever changes necessary to show that you can protect and provide for the safety of your child or to help CPS make alternative arrangement. There is no time to delay. If your child is removed from your home, CPS will first look at trying to address the issue that caused the removal and reunite you with your child.
If that is not possible, CPS and the courts will pursue one of the following permanent solutions permanency goals for your child:. Generally, these options are listed in CPS' order of preference. You may contest CPS in court if you disagree with the permanency goal recommended for your child unless the court terminates your parental rights to that child.
Child Care Assistance
Note: You can voluntarily give up your parental rights by signing a legal document called a relinquishment. You should think about this carefully and discuss it with your attorney because signing a relinquishment is a serious matter. If you do, the court may issue an order that you are no longer your child's legal parent. If that happens, you will no longer be responsible for your child or have any say in your child's future.
Your child can then be adopted by another family. It is not unusual for parents to have some problems after their child returns to them. Your child has been in someone else's care for some time and it takes time for both of you to adjust. We encourage you to seek their assistance and advice. However, if these problems lead to abuse or neglect or the risk of abuse or neglect, we might have to remove your child from your care again.
CPS usually has legal custody of your child for a short time after your child returns to your care. In that case, CPS can legally remove your child again without a court hearing.
glovcapictu.tk Some courts have specific local rules when a "re-removal" occurs. The caseworker will usually tell you why your child is being removed before the re-removal happens, if we know where to find you and doing so won't endanger the child. Otherwise, CPS will notify you no later than the first workday after the re-removal. You have the legal right to be represented by an attorney if your child is removed again.
You should tell you attorney right away if you already have one. Your attorney can set a court hearing and try to resolve any disputes. If your child is removed again, CPS will review your child's permanency plan. CPS may no longer consider it safe to return the child to your care and will probably consider other options.
Daycare 101 – A Parent's Guide!
Eligibility for 30 hours of free childcare!
A Parent's Guide to the National Childcare Funding Programmes 2018-12222 is now available!?
Child Development Resources of Ventura County (CDR)!
You may also like?
The Borrowing Shop of Oz.
Baseball in Tacoma-Pierce County (Images of Baseball).

You are entitled to a number of protections as a parent of children in CPS care, but you need to work with your caseworker to fully benefit from these protections. You also have responsibilities. If you make an honest effort to meet your responsibilities, you can benefit from services you get and the relationships you build.

If not, the court may decide to take away your parental rights and the following protections would then no longer exist. CPS tries to accommodate the child and family's wishes about religious training, within the limits of the caregiver's situation, resources, and abilities. A child is not required to participate in the caregiver's particular religious practices or activities.

Children in CPS custody must be treated with respect and dignity. The primary purpose of discipline must be to encourage appropriate behavior, not to punish the child. Discipline must suit the particular needs and circumstances of each child, and it must take into account the child's age, developmental level, specific misbehavior, previous reaction to discipline, and history, including any history of physical or emotional abuse. No child in the managing conservatorship of CPS may be deprived of basic necessities or be subjected to cruel, harsh, unusual, or unnecessary punishment.

Children in foster care must not receive physical punishment. Appropriate discipline can include: establishing routines, setting reasonable limits, modeling appropriate behavior, offering choices, giving explanations, repeating instructions, use of "time outs," allowing logical or natural consequences, and reinforcing desired behavior. The first person to talk to when you have a complaint is your caseworker. An open discussion will often settle the matter.

If you and your caseworker cannot resolve the problem, ask to speak to your caseworker's supervisor. If the problem still cannot be resolved, ask to speak with a program director. If the disagreement you are having with the agency is about your child's return home or the agency's refusal to let you visit, you may request the court to resolve it.

A Parents Guide to In Home Child Care

A Parents Guide to In Home Child Care

A Parents Guide to In Home Child Care

A Parents Guide to In Home Child Care

A Parents Guide to In Home Child Care
---
Copyright 2019 - All Right Reserved
---